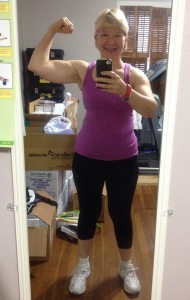 Today was Day One of a new workout program… but before I could begin my workout, I spent 15 minutes clearing a space in what is supposedly a dedicated "workout room".
Next on my agenda was to do a little writing…. but my laptop battery was dead. I pulled out an extra laptop that belongs to an organization I work for, and… I couldn't find my mouse.
Are you seeing a pattern yet?