Let the Sun Go Down
"Be careful what you think, because your thoughts run your life."

(Proverbs 4:23 NCV)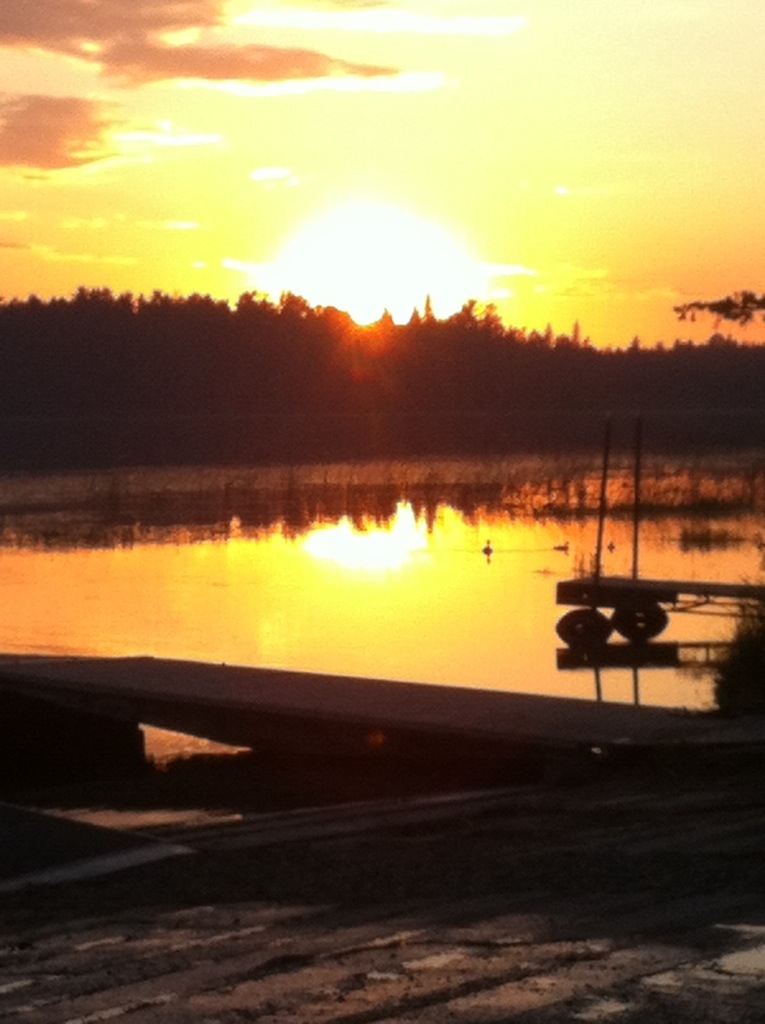 Once upon a time, I had a very bad day. A terrible, horrible, no good very bad day.
The worst day of my life.
I can think of a few other bad days. Some were terrible. Some were horrible. Some were no good.
But that day was the worst.
And — unfortunately — it was Easter.
Staying in the light shouldn't be so hard
Every year since that day, as Easter approaches, I feel the cloak of darkness lowering itself upon me. No matter how hard I try, I can't stay in the light.
The memories of what happened, what was said, how I felt… They consume me.
And they drag me down.
This year is no exception.
I don't know when it begins. Probably with the beginning of Lent. As I receive the mark of the Cross with ashes on my forehead, I know the countdown to Easter has begun.
And every year I pray I will feel different than I did last year… or the year before… or the decade before that.
This year, unlike past years, I buried myself in God's Word and several devotionals during my morning quiet time. I thought it helped a bit…
But then the time came to make plans for Easter lunch, and I realized I am still not over what happened that day.
Why am I grieving on a day that's made for celebration?
This year, my daughter's birthday falls on Easter… so it's especially important that I rise above my feelings. For her, it's like two major holidays rolled into one.
For me, even as a Christian, it feels more like a day of mourning…
More than when my mother died. More than any other death I've experienced.
Easter marks the anniversary of the death of an illusion… an illusion I nurtured and protected for over 20 years.
When the illusion died, it felt like someone ripped duct tape from my eyes and ears — and took my skin with it.
And kept doing it. Again and again and again.
Such pain.
Ironic, because that's nothing of the pain Christ suffered on the Cross. The betrayal I felt at the time was nothing like what Christ must have felt.
Still… it hurt like nothing else and still has a hold over me, even after all these years.
Thirteen years… but who is counting?
I am. Obviously.
Just let go… Let God take care of it.
I need to let go.
Have I forgiven the person who hurt me? The people who hurt me?
I think so. I thought so.
Or maybe not.
I don't feel like I am bitter, but maybe I am. What I DO feel is pain… like I'm reliving the pain of that day. A pain like no other.
The pain of betrayal. The pain of disappointment. The pain of the loss of an illusion. The pain of years of denial being ripped away.
Lord, take this pain… for they don't know what they're doing. Or what they've done. Or how I feel.
Lord, help me to forgive them…
It's time for me to let the sun go down and begin a new day.
[While writing this unedited and raw post, I searched through my unread Kindle books and found 31 Days of Forgiveness (through the eyes of Grace). I'm going to begin reading it tomorrow… or maybe even today. I'll let you know if it helps.]
About Brenda
Morning person. Introvert. Longtime runner. Erratic sleeper. Fitness junkie. Lifelong learner. Coffee addict. Volunteer. Health/Wellness advocate. Coach. Blogger.