Day 1 of 100: Begin With a Single Step
"A journey of a thousand miles begins with a single step."
~ Lao Tzu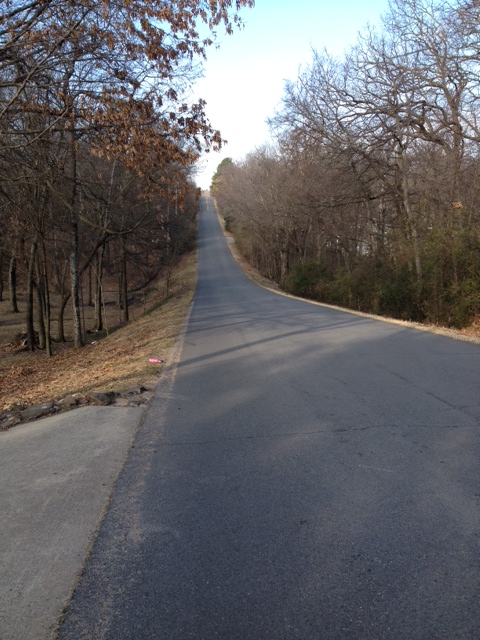 This morning I walked. Fortunately for me, the outside temperature was warmer than it has been recently, so I could walk outside.
The "Day 1" assignment of my First 100 Days plan was 15 minutes of walking. I usually walk no less than 30 minutes, so this was a true challenge. I want to follow the program "as is" (for the most part, anyway). That means I had to walk 15 minutes.
For someone who has run since 1980, 15 minutes is not physically demanding.
Maybe that's what this next 100 days is all about for me…. "Not demanding."
The down side is that this morning's 15 minutes of walking wasn't long enough for me to work through an issue that I must deal with this afternoon. I barely got warmed up. However, I have too many other tasks on my list today so I must discipline myself to NOT ruminate over the thing that's truly bugging me.
Ugh.
While I was walking this morning, I couldn't help but think about the parallel between my chosen walking route (two steep hills with a valley in the middle) and my life now. Highs and lows. Ups and downs. Pleasure and pain. Anticipation and dread… Well, you get the idea.
So many parts of my life are going very well. Then there's the "other thing".  Much like fingernails scraping on a blackboard.
And I don't know what to do.
A year ago I committed to helping someone with a project. It's been an exciting ride. Unfortunately, it often feels like my life (re: dreams, goals, plans, relationships, commitments) is on hold while I'm accomplishing someone else's dream… And unless I do something radical, there's no end in sight.
I feel crappy about it. I also feel like I'm being pushed and molded and cajoled in directions I don't want to go.
I suspect that's why I decided to switch to something simple like Amber's The First 100 Days. It's basic. It is also completely laid out. One hundred pages of what I should do. Every day.
The next 99 days will be an experiment to see how much fitness and muscle I will lose by cutting back. After spending the past six months working hard to GAIN muscle, I must admit I'm nervous…
Just for today, however, I'm taking the first step… and I know tomorrow will take care of itself.
About Brenda
Morning person. Introvert. Longtime runner. Erratic sleeper. Fitness junkie. Lifelong learner. Coffee addict. Volunteer. Health/Wellness advocate. Coach. Blogger.