Friday Five– My 5 Greatest Fears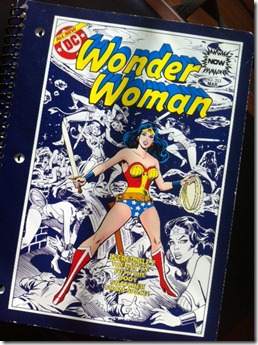 In an earlier post, I told you I want to fast from Fear during Lent… and that I'd give you a list of my 5 fears today for the Friday Five.
My fear of transparency (and its repercussions) nearly resulted in the "Friday Five" becoming the "Saturday Six".
But here I am.
Finally.
My fears fall into two main categories, but I wanted to be more specific in a couple of areas. Here we go.
My 5 Greatest Fears (as of 2/15/2013)
I'm afraid of failing.
I'm afraid of succeeding.
I'm afraid of letting people down.
I'm afraid I don't have what it takes.
I'm afraid I will get so bogged down with Fear that I will run out of time…
Unless you've experienced these feelings yourself, you may not understand. My husband doesn't. He is a wonderful man who understands many of my emotions, but this current issue of being almost paralyzed with fear is beyond his comprehension.
No matter. I know I'm not alone.
Author/blogger Chris Brogan describes some of what I'm feeling in his latest book, It's Not About the Tights.  He also spoke about it at the World Domination Summit a few months ago.
During Chris' presentation, he said this: "The opposite of fear is not courage or bravery; the opposite of fear is surrender…Fear is part of courage."
As I was procrastinating researching this afternoon, I saw this post from Sue Rice come through my Facebook feed. She describes the mindset she calls "The Charlatan Syndrome" (sometimes called "imposter syndrome") after beginning with the following quotation:
"Far better is it to dare mighty things, to win glorious triumphs, even though checkered by failure… than to rank with those poor spirits who neither enjoy nor suffer much, because they live in a gray twilight that knows not victory nor defeat."  Theodore Roosevelt
I must add here that none of my fears are truth-based. I'm not even sure where they came from. I don't even recall feeling this type of fear during the first few decades of my life. It's been increasingly present for the past couple of years.
No matter what the cause, I'm determined to work through it, get past it, and move forward with the two Very Important Projects I'm working on now.
It's time to put on my cape and become my very own super power!!
What fear is holding you back from doing something great? Have you ever had the feeling that you weren't good enough to do what people expect of you?
About Brenda
Morning person. Introvert. Longtime runner. Erratic sleeper. Fitness junkie. Lifelong learner. Coffee addict. Volunteer. Health/Wellness advocate. Coach. Blogger.