It's All About Me
"Sometimes I feel as though there are two me's, one coasting directly on top of the other: the superficial me, who nods when she's supposed to nod and says what she's supposed to say, and some other, deeper part, the part that worries and dreams… Most of the time they move along in sync and I hardly notice the split, but sometimes it feels as though I'm two whole different people and I could rip apart at any second."

― Lauren Oliver, Delirium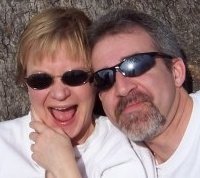 I'm doing a 21-Day Intentional Blogging Challenge with Jeff Goins this month. Today was the first day… and the assignment was hard.
I had to rewrite my About page. The original was from two years ago… when I thought I knew it all.
Or, at the very least, I would know it all soon…
In case you haven't figured it out, I've given up THAT fantasy!
Anyway, here is the link to the new and hopefully improved version: About Me. I opened it up for comments, so feel free to let me know what you think.
Does my About page make you want to know more? Join me on the journey? And if you already know me for real, does it sound like it's about ME?
About Brenda
Morning person. Introvert. Longtime runner. Erratic sleeper. Fitness junkie. Lifelong learner. Coffee addict. Volunteer. Health/Wellness advocate. Coach. Blogger.