About Me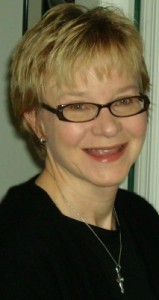 Hi. I'm Brenda. Welcome to my blog!
Pour yourself a cup of coffee, curl up in a comfy chair, and let's chat.
Since this is About Me, I'll go first…
For starters:
I started this blog so I could share my journey through midlife with you. Maybe — like me — you need to know you aren't alone.
Maybe you need to know we aren't all that different from each other. Maybe you can relate to what I write here.
Or maybe we ARE different, and you see life from another angle… In that case, we can learn from each other.
You don't have to be a midlife mom to feel connected here. Many of my struggles have nothing to do with age and everything to do with life in general.
Think of me as your running friend, your mom, your small group leader or your Sunday School teacher.
Maybe I'm your next-door neighbor when you need a cup of sugar… or a pot of coffee.
Perhaps I'm the person you call in the middle of the night when you need someone to talk to… or when you need to know you aren't alone in your struggles.
More about me:
I'm a stay-at-home-wife with an empty nest.
I am the oldest of four — with a sister and two brothers. I've spent my entire adult life at least 600 miles from my nearest relative.
I have a bachelor's degree in Computer Science and a life-long passion for indigent healthcare.
I've been a runner (everything from mere fitness to competitive, 5Ks to marathons) since 1980. I lift weights and eat healthy… most of the time.
I love to read. Mostly nonfiction, because I also love to learn.
I enjoy travel, and I have a soft place in my heart for the people of rural Nicaragua. I love road trips.
I need massive quantities of solitude.
I'm a survivor of a divorce and a shining example of God's grace in a redeeming second marriage. I am a Christ-follower who is gifted with compassion and discernment.
I live in a mid-sized city where I'm a passionate nonprofit leader and effective grant writer.
But wait…. There's more!
If we had this conversation face to face, you'd notice my accent. What kind of accent depends on where you are from.
People from the northern United States think I sound like I'm from the South. People from the South think I sound like I'm from the North.
Both groups of people have it right…
I was born in Iowa, graduated from high school in West Texas, moved back to Iowa, and then lived in Kansas and Oklahoma before settling in Arkansas in 1982.
A few remnants of the upper Midwestern accent stick around… even after forty-plus years in the South.
Hooked on health and wellness
I've always been interested in health and wellness. Until I was in my early 20s, I wanted to be a doctor. I couldn't figure out how to pay for medical school while working in a free clinic, so I dropped out of college after 3 1/2 years.
As God would have it, I ended up working at a free clinic, anyway… I was the Executive Director who could understand medical journal articles AND support the computer workstations and network.
I have certifications in both personal training and sports nutrition, but I only use them to help my friends… and to have a few extra initials after my email signature.
Still working on the plan
I hate disorder, chaos, and clutter. Unfortunately, I also hate housecleaning.
I left a job in the nonprofit world a few years ago to work on getting my life and health in order…. I'm still working to get there.
I struggle to stay on task and stick with a plan.
I don't claim to be an expert.  About life, God, fitness, or raising kids. I don't have all the answers…
My Midlife Project
Bottom line: I'm an ongoing work-in-progress — my mind, my physical body and other areas of my life. Buckle up for my journey through the middle age… It should be an adventure.
I'll share glimpses of my thoughts, struggles, and (hopefully) victories with you once or twice a week.
You can  join me for the road trip by filling out the form below!