A Funny Thing Happened on the Way to 2013…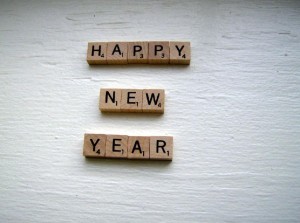 I got sidetracked.
Again.
I traveled to Lubbock, Texas for Thanksgiving, and that was the beginning of the end. The end of discipline. The end of structure. The end of my running plan. The end of healthy eating. The end of studying for my nutrition coaching certification. The end of 2012.
Taking a Break
In the midst of my winter lethargy, I cleaned and decluttered before our kids came home for Christmas. I don't know why I felt compelled to "nest" [NEST: an unusual activity for me]. Unfortunately, the mood has dissolved during Christmas break.
My husband was on vacation for over a week, so I enjoyed time with him as inertia set in. He returned to work Monday evening.
Me? I'm still at rest… 🙂
My pre-holiday burst of energy was probably due to my self-imposed "break" from Facebook. I don't fritter away as much time as many people do in social media, but even an hour or two a day is a distraction. Facebook time never felt like an hour or more each day until I stopped checking in. Suddenly I had plenty of extra time on my hands to get things done. Who knew?
After a successful 5 or 6 weeks without Facebook, I had momentum on my side. My house looked neater. I felt peaceful. My workouts were short but steady, and my nutrition was finding its way back to "clean".
Then Christmas arrived. My son and stepdaughter flew home. My husband took 8 days off work. It snowed. The dreary days of winter sapped my energy.
And I got a Kindle Fire HD for Christmas…
Lighting the Fire
Who needs Facebook? I played with my new Kindle all day every day for a week while my "old" Kindle Keyboard waited patiently for some quality time.
As the new wore off my new toy (not really, but I hate to sound TOTALLY obsessed), I felt my blog beckoning. Unfortunately, a WordPress software update and a change of theme didn't set well with My Midlife Project. I've spent most of the past couple days troubleshooting this website. While doing so, I felt something I rarely feel anymore — passion and attention so focused that time seems to disappear. Hours flew by unnoticed. I don't know what happened to New Years Day, but today is January 2.
Better Late Than Never
It's never too late to set goals. Or share them.
Tomorrow isn't the first day of a year or month or week, but tomorrow is Day 1. A fresh start. I'll be sharing my goals for 2013. Hopefully I'll have enough energy and focus to stick with them.
Hopefully YOU will have enough energy and focus to join me…
How successful have you been with making/keeping New Year Resolutions? 
About Brenda
Morning person. Introvert. Longtime runner. Erratic sleeper. Fitness junkie. Lifelong learner. Coffee addict. Volunteer. Health/Wellness advocate. Coach. Blogger.