Friday Five: 5 Facts About Chocolate
"The superiority of chocolate, both for health and nourishment, will soon give it the same preference over tea and coffee in America which it has in Spain." 

~ Thomas Jefferson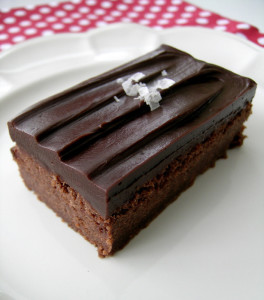 I've been craving chocolate all week. I'm not sure which came first – the craving or my bi-monthly issue of ACSM's Health and Fitness Journal. The Journal included a tasty little article titled "10 Nice-to-Know Facts About Chocolate".
Here are five of them. (I'll give you the other five next Friday.)
5 Facts About Chocolate
There is almost twice as much chocolate sold each year than all other nonchocolate candy combined.
Switzerland's residents eat more chocolate than any other country. Almost twice as much as Americans. The United States ranks 10th in annual chocolate consumption. We average nearly a pound of chocolate each month! (Now I don't feel so bad about the few ounces I ate this week!)
In its natural form, cocoa (the base of chocolate) can lower blood pressure, improve circulation, and cut the risk for diabetes and coronary heart disease.
Chocolate has many of the benefits of dark vegetables (it IS made from plants, you know!). Just as dark leafy green vegetables are better for you, so is darker chocolate better for you. The darker, the better.
Although dark chocolate has health benefits, it also has health-related side effects that other types of chocolate do NOT have. Dark chocolate has more caffeine, which can lead to increased heart rate, anxiety and irritability. It can also increase chances of kidney stones or migraine headaches.
(Source: 10 Nice-To-Know Facts About Chocolate, ACSM's Health and Fitness Journal.  James A. Peterson, PhD, FACSM)
Next week, I'll tell you about the other five facts on the list. Items #6 and #7 are my favorites.

Do you like chocolate? Do you prefer dark chocolate, milk chocolate, or white chocolate?
About Brenda
Morning person. Introvert. Longtime runner. Erratic sleeper. Fitness junkie. Lifelong learner. Coffee addict. Volunteer. Health/Wellness advocate. Coach. Blogger.